DUI Overview
In the state of California, it is illegal for a person to drive while impai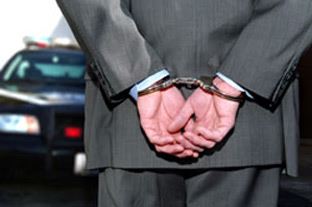 red by drugs or alcohol. When a person drives after consuming drugs or alcohol, it is called driving under the influence (DUI).
According to San Mateo legislation, a person is driving under the influence if:he/she is impaired by drugs or alcohol; OR he/she is driving with a blood alcohol concentration of 0.08% or higher. If a person violates these laws, they can be arrested by law enforcement.
DUI Arrest
Before law enforcement can stop someone for DUI, they must have reasonable doubt that the person is engaging in erratic driving behaviors. Erratic driving behaviors may include: speeding, driving too slow, making wrong turns, failure to signal, disobeying traffic signs, and weaving into other lanes. When law enforcement notices these driving behaviors, they may make a DUI traffic stop.
Once a person is stopped for driving under the influence, law enforcement will ask to see his/her driver's license and registration. Law enforcement will also look for physical signs of intoxications such as: blood shot eyes, slurred speech, inability to answer questions, and flushed cheeks. If a driver appears to be intoxicated, law enforcement will ask the driver to step outside of his/her motor vehicle. At this point, the officer will ask the person to submit to a blood alcohol test and to perform field sobriety tests.
If a driver has a blood alcohol test result of 0.08%, and/or they fail the field sobriety tests, he/she will be placed under arrest as the police officer will have enough probable cause to press DUI charges.
DUI Penalties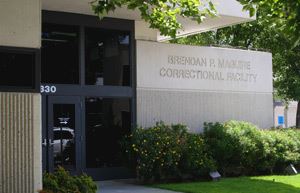 If a person is convicted of DUI in San Mateo, he/she will face a variety of serious legal punishments. These punishments may include: jail time, fines, community service, probation, DUI school, and license suspension. In some cases, the person's vehicle may be impounded as well. License Suspension and the 10 Day Rule
From the time of their arrest, people facing DUI charges only have 10 days to schedule and Administrative hearing with the California Department of Motor Vehicles.
By scheduling a hearing with the DMV, people charged with DUI can contest their license suspension. If a person fails to schedule a hearing with the DMV, his/her driver's license will automatically remain suspended.
San Mateo DUI Defense Attorney
The Law Office of Robert Tayac has helped countless clients fight their San Mateo DUI charges. With years of trial and DUI litigation experience, Attorney Robert Tayac has the skill and legal expertise it takes to successfully contest his clients' DUI charges. Whether your are a first time offender or a multiple DUI offender, you can be assured that Mr. Tayac will put every effort into helping you avoid a criminal conviction.
Any person who drives under the influence of drugs and/or alcohol places his/her life and others in great danger. For this reason, California has adopted strict DUI laws and legal penalties. If a person is convicted of driving under the influence in San Mateo County, he/she faces life-altering legal punishments such as jail time, fines, probation, license suspension, and vehicle impoundment. When you are charged with DUI, you need the counsel of an experienced San Mateo attorney to increase your chances of winning in court.
Contact the Law Office of Robert Tayac for your free DUI case evaluation!