DUI Accidents
In San Mateo, people are arrested for driving under the influence with alarming frequency. Most of these people may have thought that they were not impaired by drugs and/or alcohol when they stepped into their automobiles, and are only made aware of how intoxicated they were once law enforcement stops them for driving under the influence. What these people also fail to take into consideration is that when they choose to drive under the influence, they place themselves and many others in grave danger.
San Mateo DUI Accidents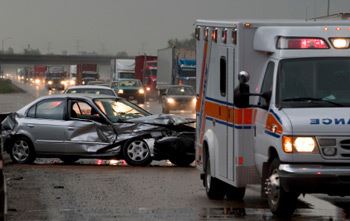 Driving under the influence is considered an extremely reckless driving behavior. Like any other reckless driving behavior, driving under the influence can lead to serious, even fatal, automobile accidents.
When people drive under the influence, they limit their motor skills and coordination, which increases their chance of being involved in a major car accident. According to California law, this is considered a criminal offense, and also viewed as negligence.
DUI Accidents and Legal Penalties
If a person caused a motor vehicle accident while driving under the influence, he/she will face life altering legal consequences if convicted. In most cases, a person's charges and criminal sentence can be enhanced if they caused a DUI accident. This is especially true if the DUI offender caused property damage or endangered another person. If a person is convicted of DUI and he/she caused an accident, he/she may be punished with time in jail, restitution, large fines, community service, probation, and mandatory DUI School attendance.
The person may also lose his/her driving privileges. The legal penalties for causing a DUI accident are far too severe for a DUI offender to forgo legal representation from a skilled attorney. When a person is charged with DUI, and he/she has caused an automobile accident, he/she needs to obtain the services of a dependable, resourceful DUI attorney.
San Mateo DUI Defense Attorney
The Law Office of Robert Tayac has helped countless clients fight their San Mateo DUI charges. With years of trial and DUI litigation experience, Attorney Robert Tayac has the skill and legal expertise it takes to successfully contest his clients' DUI charges. Whether your are a first time offender or a multiple DUI offender, you can be assured that Mr. Tayac will put every effort into helping you avoid a criminal conviction.
Any person who drives under the influence of drugs and/or alcohol places his/her life and others in great danger. For this reason, California has adopted strict DUI laws and legal penalties. If a person is convicted of driving under the influence in San Mateo County, he/she faces life-altering legal punishments such as jail time, fines, probation, license suspension, and vehicle impoundment. When you are charged with DUI, you need the counsel of an experienced San Mateo attorney to increase your chances of winning in court.
Contact the Law Office of Robert Tayac for your free DUI case evaluation!